The Future of Contactless Delivery
It's hard to believe that in less than a year, the entire world has adapted to a no-contact way of life. We have changed the way we eat, work, play, and – above all – the way we shop. The 2020 Canadian e-commerce report published by Canada Post shows that, in the last year, 80% of Canadians shopped online, and that by 2023 internet spending could reach $108 billion. This is the future of our economy, and, as such, smart locker technology is here to stay – from digital parcel lockers in Sydney, Nova Scotia, to contactless lockers in Burnaby, B.C.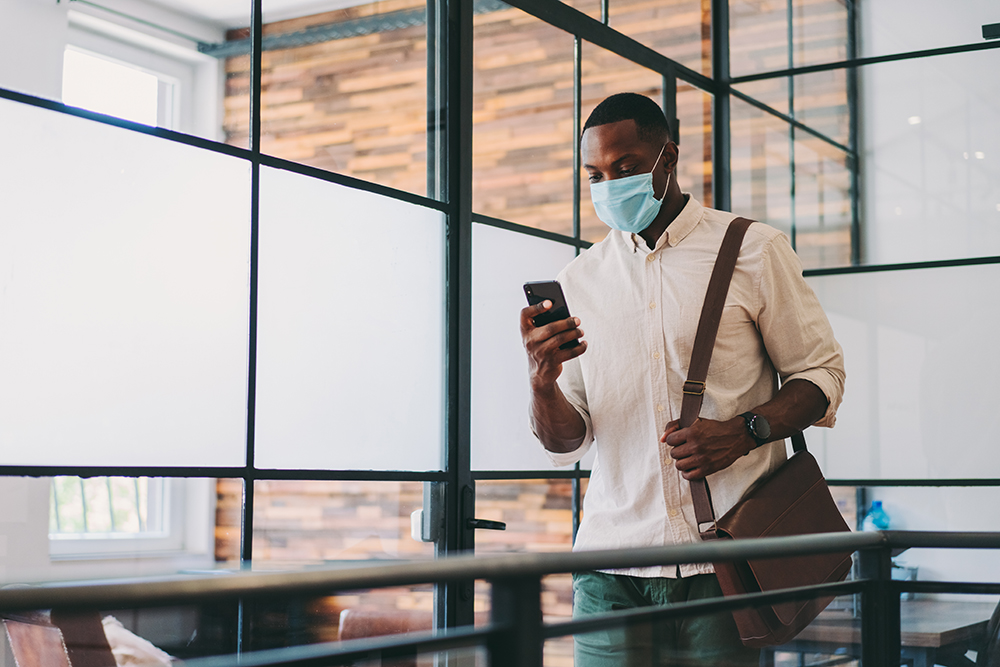 In Canada, parcel management in multi-residential properties is a growing concern. With 80% of Canadians buying online, it's easy to imagine how quickly those purchases can pile up – lobbies and mailrooms quicky become overrun with packages. And this isn't the far-off future of retail shopping in Canada – it's already here. This is why touchless smart lockers are fast becoming the ideal solution, providing safe, contactless delivery options for residents across the country.
Navigating the New Normal in Retail
Over the past year, people abiding by physical distancing measures have opted to make their purchases from home. Everything from groceries and prescriptions, to clothes, and even cars, can be purchased online and delivered to your door. Contactless parcel lockers are a boon for those who enjoy the security and convenience of buying online but prefer to avoid crowded spaces.
Touchless smart lockers can be placed in or outside a retail store for easy BOPIS (Buy Online Pickup In Store) access, or in common areas at community service buildings, hospitals, shopping centres and schools, as well as in multi-residential buildings. With this type of contactless parcel locker technology, it is easy to regulate the space between users and facilitate physical distancing protocols.
Contactless parcel lockers provide safe and secure delivery solutions for virtually every business sector and industry. Manufacturers, retailers and product distributors across Canada rely on Snaile parcel lockers to meet the growing demand for contactless parcel delivery solutions. With this state-of-the-art technology, businesses are able to provide seamless outgoing shipping and product distribution, while meeting or exceeding physical distancing requirements and touch-free delivery protocols.
How It Works
Snaile was first to develop unique sensor and notification technology. Snaile touchless smart lockers are equipped with infrared sensors that detect when a package is deposited, then automatically notify the recipient of the delivery by text message or e-mail. The recipient then scans a QR code or enters a unique, one-time PIN at the locker's ATM-style terminal to open the compartment. This innovative technology eliminates the need for face-to-face deliveries and provides state-of-the-art security and dependability for busy retail spaces, office buildings and commercial properties.
This amazing technology may seem futuristic, but it's right here in Canada. And, with 40 regional install and service teams across Canada, shoppers are enjoying the safety and convenience of Snaile Lockers from smart lockers in St. John's to contactless lockers in Burnaby.