Protect Last-Mile Deliveries with Smart Lockers
In September 2019, FedEx reported that of 1,500 consumers surveyed, a whopping 25% have been victims of post-delivery package theft. Now, consider the massive increase in online shopping that has taken place in 2020, and it is easy to see that "porch pirates" are causing serious concern for consumers and retailers alike. Ultimately, this disturbing trend reflects poorly on the retailers and couriers who "fail" to deliver and the effects are felt with poor customer service reviews. Solutions are needed, and one of the best and safest is the outdoor parcel locker.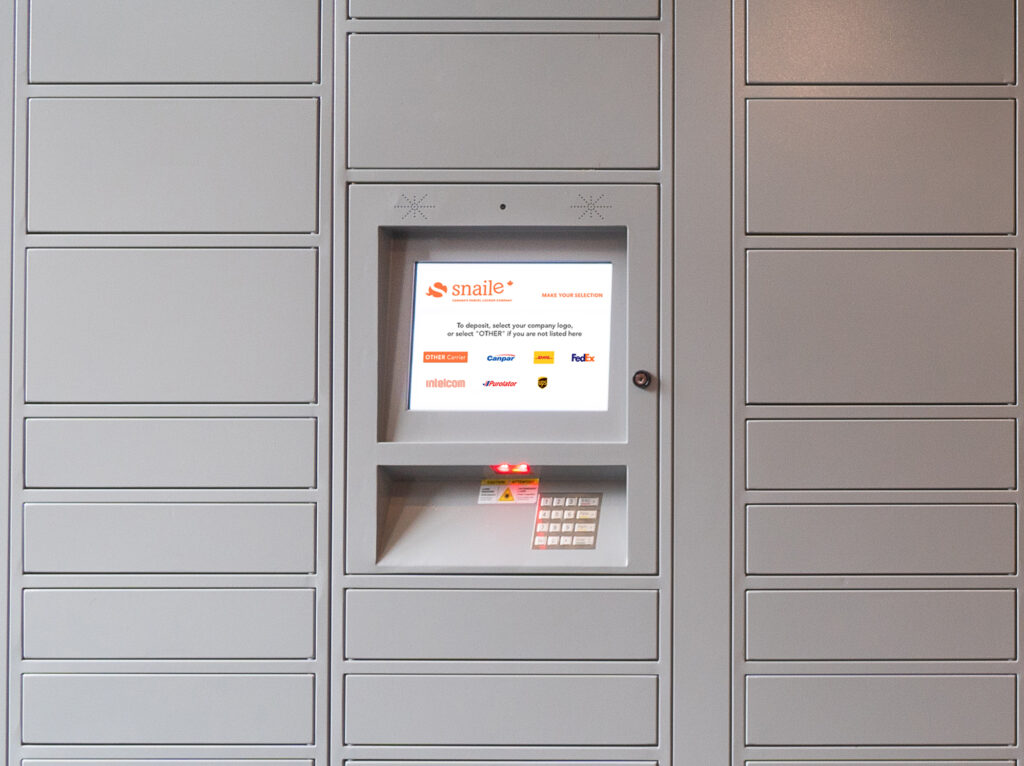 More Canadians Shopping Online
According to a recent study by Canada Post, 80% of Canadians made an online purchase within the past year. As these numbers continue to increase year over year, it is projected that by 2023, online spending could reach $108 billion. To combat the risk of package theft, retailers and carriers are choosing the convenience and security of digital parcel lockers. This revolutionary package delivery solution is widely used in urban centres from Victoria to PEI, with smart lockers in Montreal, Toronto, Dartmouth, Calgary, Victoria, Winnipeg and several other cities across Canada. A quick online search of "parcel storage lockers near me" will offer a glimpse of how outdoor parcel locker technology is quickly becoming the norm for retailers, commercial enterprises, condos, schools and more.
Commercial Locker Solutions
Corporate headquarters, manufacturing facilities, multi-use office spaces and commercial buildings in virtually every industry can also benefit from the cutting-edge technology and unparalleled security of smart lockers. An outdoor parcel locker has advantages for management and staff alike, as it:
helps ensure that incoming deliveries arrive (and remain) in top condition
eliminates the need for signed deliveries and face-to-face contact
provides a secure solution for employees having purchases delivered to work
improves customer satisfaction when used for BOPIS (Buy Online Pick Up In Store) deliveries
is weather-resistant and rated to -40ºC
Trusted by Leading Carriers
When choosing an outdoor parcel locker provider, look for the company that is preferred by Canada's top-rated couriers and carrier companies including Canpar, DHL, FedEx, Purolator, UPS and others. Snaile Lockers is Canada's parcel locker company with a growing list of satisfied and loyal clients and partners. From digital package lockers in Burnaby, to smart lockers in Montreal, to electronic parcel lockers in Bedford and virtually all major centres in between, more commercial and retails clients choose Canadian-made Snaile Parcel Lockers.
Snaile Parcel Lockers sets the standard for security, with a bank-grade keypad and a large, commercial-grade, easy-to-read touchscreen, extra security features including CCTV and pinhole cameras and industrial-grade steel, 24/7 bilingual user support and more. To learn how Snaile Parcel Lockers can help reduce parcel theft and improve your customer satisfaction, search "parcel storage lockers near me".