Preventing Parcel Theft with Smart Lockers
The worldwide pandemic has brought about a surge of online shoppers. Along with that comes an influx of package theft in Canada. In fact, this report by Global TV states that "last year, our survey found one in four Canadians were victims of a package theft at their door. This year, that's up to 33 per cent, or roughly one in three of our respondents." For retailers struggling to stay afloat, lost or damaged packages can lead to poor customer reviews, and that ultimately affects the store's bottom line. Retailers need smart parcel management solutions to deter thefts and increase customer satisfaction.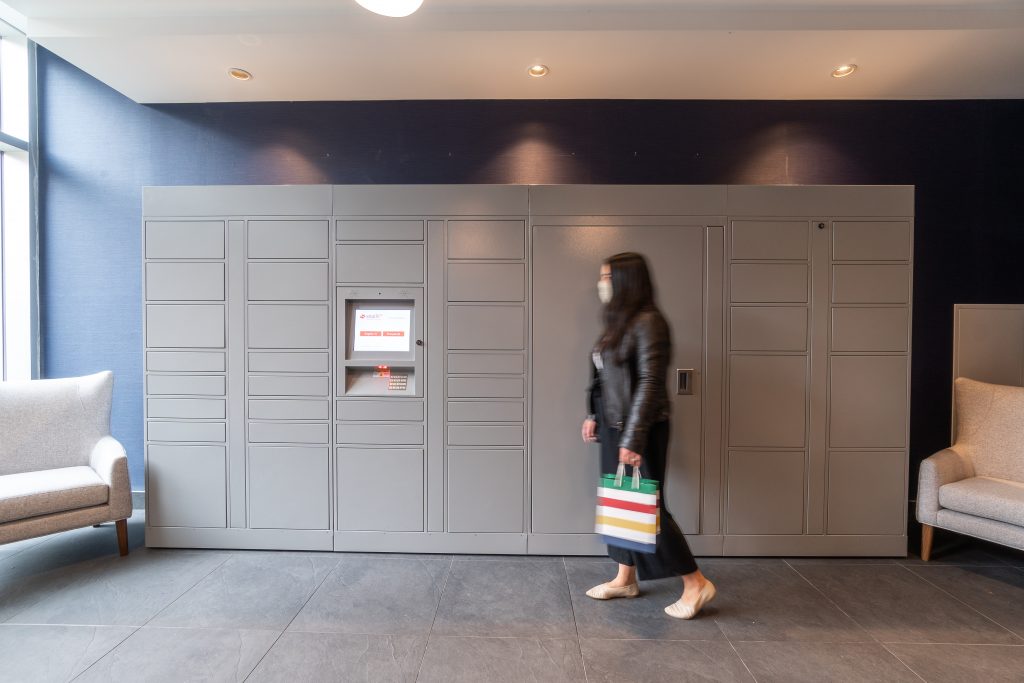 Between Thanksgiving and Christmas of 2020, U.S. carriers reported a potential delivery shortage of approximately seven million packages every day. This "shipageddon" was caused by the sheer magnitude of packages bought online with promises of home delivery in time for the holidays. The shipping industry struggled to keep up and some deliveries were delayed. Add to this the frustration of finding a damaged package – or having the parcel stolen – and it's easy to see how online shoppers are quick to leave poor reviews. Unfortunately, those reviews directly affect the retailer when they may not have any control over the delivery delays. A package delivery locker can offer a smarter and more secure option to home deliveries.
One of the best and easiest solutions for retailers is to offer a convenient BOPIS solution (Buy Online Pickup In Store). This option allows customers enjoy the convenience and flexibility of shopping safely online, but also gives them a secure option for collecting their purchases.
Virtually all retailers can benefit from the security and convenience of Snaile smart lockers for packages, including pharmacies that can allow for in-store pickup of prescriptions using Snaile smart locker technology.
Package delivery lockers allow secure, around-the-clock customer pickup
BOPIS pickup helps reduce shipping costs and wait times and eliminates risk of theft
Parcel management systems are ideal for perishables, such as prepared meals, groceries and flowers
Safe and secure prescription pickup lockers are ideal for a pharmacy
Contactless smart parcel locker systems support physical distancing
By installing order pickup lockers, shipping lockers and parcel management systems, retailers are able to meet consumer demand for convenience, while eliminating the risk of late, damaged or stolen purchases. Snaile Lockers has retail smart parcel lockers and BOPIS locker installations in Alberta, British Columbia, Manitoba, Ontario, Prince Edward Island, Nova Scotia and Quebec.
Consumers enjoy the convenience of online shopping, but the option of picking up at a brick-and-mortar locations can save time and money in the long run. A Snaile Parcel Lockers BOPIS solution makes it possible for savvy retailers to offer customers the best of both worlds.