Manage Parcel Overload with Contactless Parcel Delivery Solutions
The year 2020 has been unprecedented in so many ways. In the "Year of the Coronavirus," people around the world changed their daily routines in nearly every way. They changed where they went, how they worked and played, what they purchased, and how they bought it. 2020 saw a dramatic increase in the number of e-commerce transactions and, as a result, a massive influx of parcel deliveries. For those managing multi-residential properties, contactless parcel lockers were a timely and logical solution to a massive parcel overload problem.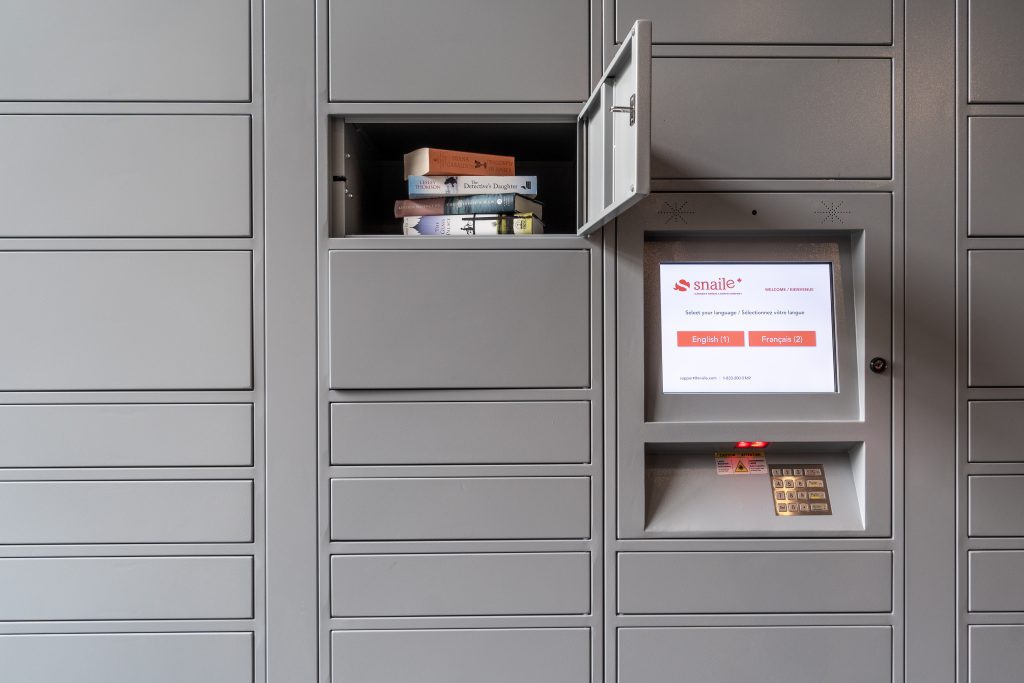 It is estimated that by the end of 2020, e-commerce sales accounted for more than 15% of all retail sales worldwide and, despite economic uncertainty, this upward trend shows no sign of slowing down. In fact, this report from Statista suggests that the popularity of online shopping will continue to grow and account for nearly 25% of all retail purchases. Property managers need to know that the problem of processing and storing online purchases is not going away, but there are contactless parcel delivery solutions to manage it safely and effectively.
Parcel Management with Touchless Smart Lockers
Installing contactless parcel delivery solutions in apartment lobbies or mailrooms is an increasingly popular and effective way to offer no-touch package delivery options that can serve any number of building occupants. In fact, Snaile parcel lockers are now featured in new builds and as replacement locker solutions in residential, retail, commercial and industrial properties right across Canada.
How can contactless parcel delivery solutions benefit your residents and building staff?
Safe: Residents can collect parcels at by scanning a QR code for an entirely contactless pickup. The compartment containing their parcel opens instantaneously and the collection is complete. And the bank-grade touch-screen terminal, along with the flat steel surface of the lockers themselves, allow the units to be cleaned and disinfected between uses with ease.
Secure: As Canada's parcel locker company, Snaile was first to develop unique sensor and notification technology. Snaile contactless parcel delivery solutions use infrared light sensors that detect when a package is deposited, then automatically notify the recipient of the delivery by text message or e-mail. Only the recipient will see the code and be able to open the locker.
User Friendly: Retrieving the package is as easy as scanning a QR code or entering the one-time PIN. Parcel management with touchless smart lockers is ideal for package deliveries, as well as services such as dry cleaning, corporate communications and even food deliveries. Best of all, they require very little management and are virtually maintenance-free, so building staff have more time to work on other projects
Snaile is a leader in Canadian-made electronic contactless lockers, and is officially approved by all major Canadian carriers. Snaile has contactless parcel locker installations in Alberta, British Columbia, Manitoba, Ontario, Prince Edward Island, Nova Scotia and Quebec.