Carriers Access To Parcel Lockers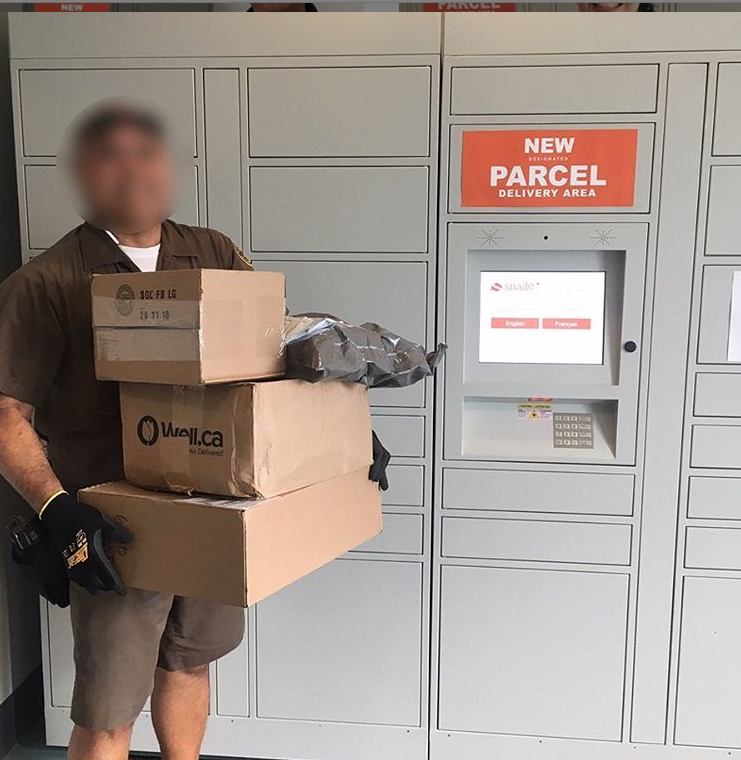 It use to be that buildings could only be access by Canada Post with their proprietary key as part of the laws around letter mail.
So what are the best practices with respect to carrier access to parcel lockers that is being used in Canada?
Deploy carrier access technology available through Snaile and its partner 1VALET, ask Snaile to learn more.
Have Live Patrol grant remote access, learn more
Installing lockers outside. Some buildings are putting lockers outside in a sheltered area or are having Snaile provide the shelter. Shelters are simply to prevent water from freezing between the seems of the physical compartments. When outside installations are considered its important that they are not in a vulnerable spot where vandalism or theft is like to occur. Snaile lockers do come with surveillance as a deterrent but wise location selection goes a long way.
Installing lockers in an unlocked vestibule. When a building has room lockers are being installed in between the double door entrances on the inside of the unlocked doors and before the locked doors.
Concierge or Security Grant Carriers Access to lockers. Concierge or security allow access to the locked side of the building where the lockers are installed.
Building Automation. Many buildings are now using keyless App driven access which then empower the tenant to allow carriers into the building to access the parcel lockers. Check out our partners SmartOne and 1VALET
Buzz to Enter. Some building put a property manager as the key contact for deliveries, so the Enterphone has a listing "For Parcel Deliveries Buzz…"
Creating an unlocked room off the vestibule. Some buildings are either extending their vestibule into the lobby to accommodate lockers or are retrofitting mailrooms to also house lockers.
Move in/out room retrofits. Others are converting move in/out rooms to be dual purpose lockers and moving rooms. The moving room case is very practical because often there is already an exterior door near the lobby door.