Putting Safety First, Snaile Introduces Safety Lock Override Inside its Compartments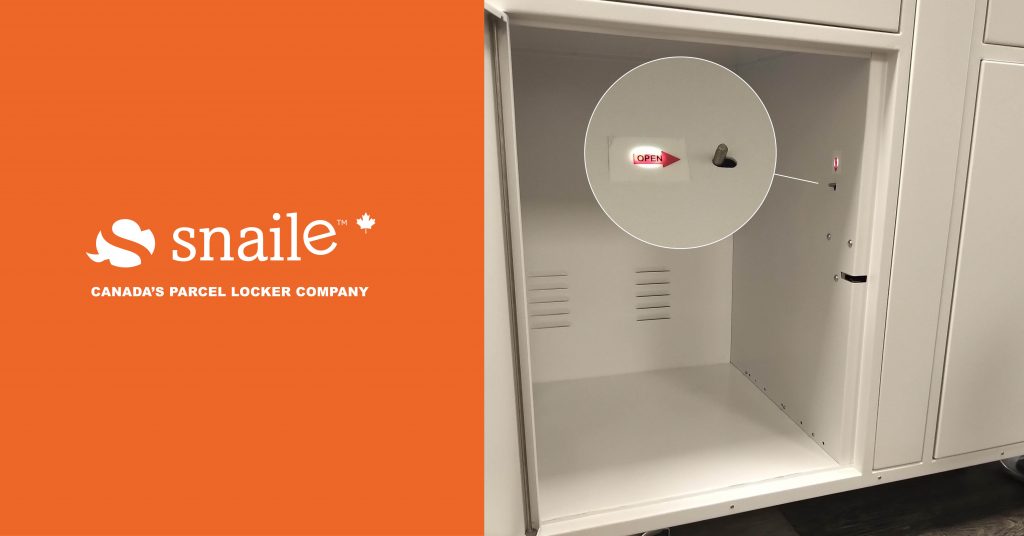 Similar to the car trunk safety lock bypass mandated in 2002 where a car trunk can be opened from the inside, Snaile adopts this concept and applies it to their smart lockers – just in case. Snaile intends on retrofitting any existing lockers that pre-date this innovation.
Believed to be the first application of its kind, the Snaile safety lock-override allows the compartment to be opened from the inside (if it were locked shut) with the simple pull of a lever which is clearly labelled and lights up.
Forward thinkers. Innovators & Canadian. Snaile, Canada's Parcel Locker Company