Apartment & Condo Deliveries Made Easy with Smart Parcel Locker
Since 2018, the rate of consumers shopping online has nearly doubled. Home parcel deliveries have hit an all-time high and the influx of packages has created some unique challenges. If you are a property manager faced with a mountain of daily deliveries, a parcel locker service can be the perfect solution to provide security for your tenants and ease the burden on your maintenance staff.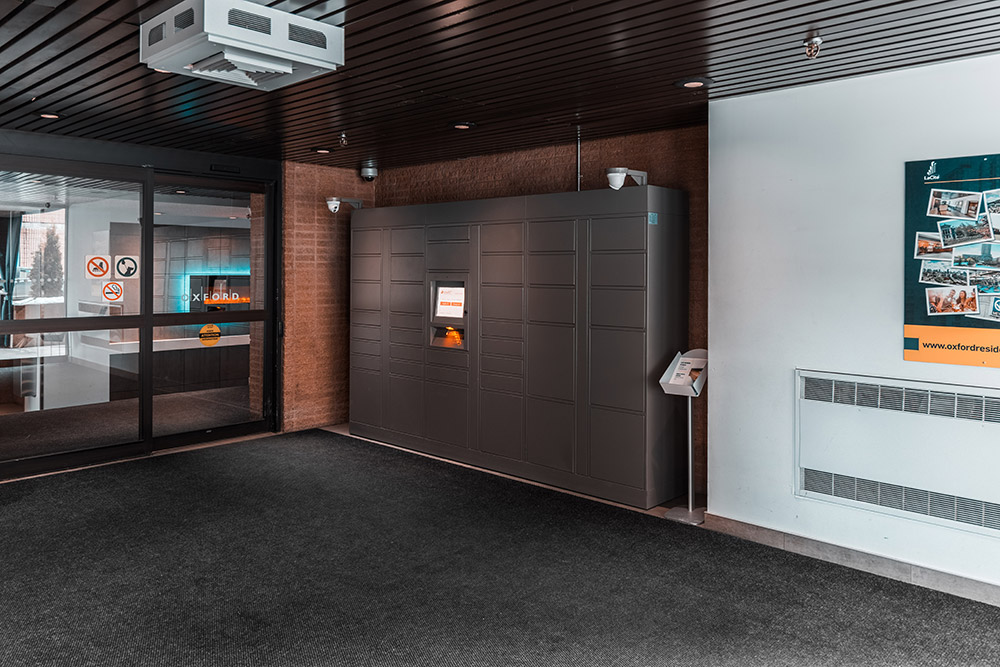 Parcel Locker Service Canada – Security for Tenants
Market trends suggest that e-commerce will soon surpass traditional brick and mortar retail purchasing in terms of sales volume. Every day the number of packages arriving at apartment complexes, condos and multi-residential units seems to rise. Deliveries continue around the clock and carrier companies are keeping up with the demand. To avoid the danger and uncertainty of parcels piled up in the mailroom or building lobby, a smart parcel locker for apartments and condominiums provides residents with a secure method of retrieving their packages, and prevents damage or theft.
Snaile parcel locker service provides an effective solution for multi-residential package deliveries. Once a carrier company delivers the package to a securely locked smart parcel locker, a private code is sent via text or email to the resident. Then, the resident simply enters the code using the bank-grade keypad to retrieve that package whenever it is convenient. It is no longer necessary for property managers to sign for sort, store or deliver parcels. Snaile smart parcel locker is a reliable option for residents to retrieve packages at their convenience.
Snaile Parcel Locker Service Canada – Relief for Property Management
In the past, property managers would often take on the responsibility of making sure parcel deliveries made it to the proper units. Today, the process of retrieving, sorting and delivering dozens of packages by hand is simply not feasible. Further, when property managers or superintendents sign for packages, they can be held liable for damage or theft. Snaile parcel locker service for multi-residential properties is a streamlined process for couriers and delivery services that can also help to reduce liability for owners and administration.
Another big bonus for property management is the 24/7 user support that provides quick assistance for residents who have questions or need assistance with the parcel locker service. With someone else ready to answer questions and provide support, even more time is saved for property managers, administration or maintenance staff.
Snaile Parcel Locker Service Canada – All – Canadian Quality and Service
Snaile Lockers are fully supported, installed and serviced from within Canada. Our parcel lockers are built Canada-tough (rated to -40C!), electrically certified under Canadian regulations, and compliant with national PIPEDA (Personal Information Protection and Electronic Documents Act) laws to ensure data security. Bring the benefits of Snaile smart parcel locker system to your residents and staff.