Students Give Parcel Lockers A++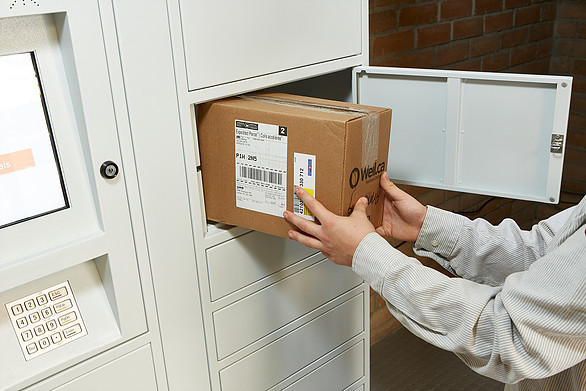 It is amazing how the world has changed, even over the last decade. Technology has a hand in how we entertain ourselves, shop, work, and even how we learn. Kids as young as pre-school age are using tablets for many of their lessons and the internet plays a huge role in day-to-day education. Classes and workshops are held virtually, reference and study materials are a Google search away and many study materials are purchased online. From books and lab materials to laptops and, of course, study-session snacks, e-commerce is big business with students and school locker storage solutions are the new must-have accessories on campus.
Even though education has gone virtual, students still need quick and easy access to physical supplies. Textbooks, lab equipment, art materials and so much more are needed every day. School locker storage Canada is a great solution that delivers the materials students need in a timely and secure manner. Whether placed within the school itself or near residences or dormitories, smart lockers for schools are easy to use, quick to access, and, above all, safe and secure.
Simple to Use
When students are in class all day, they have enough to think about. How to access their deliveries shouldn't be among their concerns. School locker storage solutions offer the immediate convenience that students need. When a package is delivered to a smart locker, the student will receive a text, email, or app notification letting them know that their parcel is ready for pick-up, along with a unique, single-use PIN. Then it's as easy as entering the code on the secure keypad and retrieving the parcel.
Easy to Access
School life is hectic. With just minutes to spare between classes, labs, or lectures, students just don't have the time to run out to buy supplies or stop at home to check the mail. A smart solution is a bank of school locker storage Canada placed near busy areas on campus such as cafeterias and student centres. Giving students a fast and simple way to get the supplies they need will reduce stress and help them get to class on time. To ensure accessibility for all students Snaile smart lockers for schools are compliant with the Canadian Disability Act and are built with correct screen height, raised dots on keypads, and even a setting specifically configured for people using mobility devices, ensuring that parcels are deposited within reach.
Safe for Students
At Snaile, the security of your students is our number one priority. Our school locker storage solutions are built and installed with industry-leading safety features including bank-grade keypads, security lighting and cameras, a content detection system, and 24/7 user support. For students retrieving parcels from outdoor units or during evening hours, safety is an absolute must.
Learn how your students and faculty can benefit from our smart school locker storage solutions.