Create Better Storage Space on Campus with Intelligent Locker Services
Next to students, digital parcel lockers are the smartest things to hit high school, college and university campuses. These electronic school locker storage solutions are safe, simple, convenient, and can actually save space and operating costs – earning a straight A+ with students, carriers and school administrators.
Consider the following reasons why smart lockers for schools are the better option for your campus storage needs: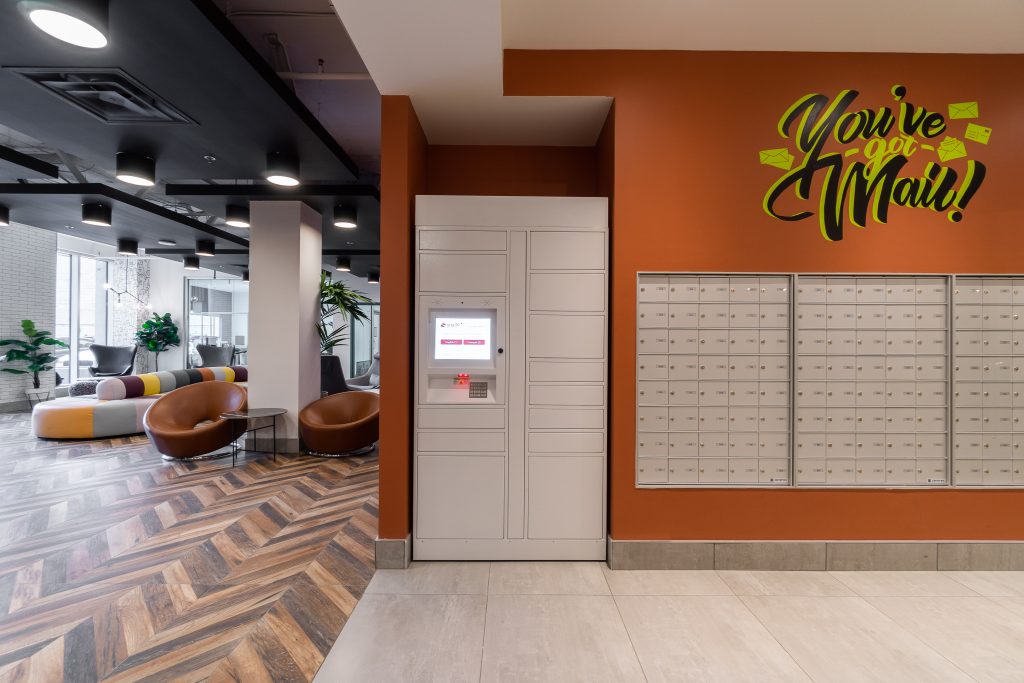 Secure Deliveries
Parcel theft is a big problem on campus, but school parcel locker services can help stop the now-infamous "porch pirates" in their tracks. When a delivery occurs to a digital smart locker, the parcel's recipient is sent a secure, one-time access code that no one else will ever see – so there is virtually no way the package can fall into the wrong hands. Only authorized personnel have access to smart lockers for schools.
Safer for Students
Smart lockers for schools are created with user convenience and security in mind. Typically, the lockers are installed in high-traffic areas such as lobbies, student centres or outside dorms. At Snaile, Canada's Parcel Locker Company, user security is a top priority. That's why Snaile lockers include added safety and security features, such as a 15-inch industrial touch screen, a bank-grade keypad, infrared content detection features and a security system that uses two CCTV cameras and one pinhole camera.
Better for Budgets
Because there is very little maintenance or management required, school parcel locker services offer a streamlined parcel management solution as well as a secure storage system for incoming deliveries. Once installed, digital lockers can be used over and over with just a simple cleaning, as required, between uses. For budget concscious schools, this frees up funds that can be used for other equipment or programs.
Flexibilities for Your Facilities
Snaile school locker storage solutions can be customized to best meet the needs of a particular site, as well as its faculty, students and staff. The lockers can be installed indoors or outdoors in a variety of configurations – from small compartments, ideal for documents, to extra-large lockers that can accommodate dorm room furnishings and accessories. There are even temperature-controlled options available that are ideal for accommodating food deliveries. And, with 213 colour options to choose from, Snaile Parcel Lockers are fully customizable to integrate beautifully with your existing facility.
Student life happens around the clock, and campuses need to have safe and reliable school parcel locker services available 24/7. Students need immediate access to last-minute print jobs, presentation materials, care packages from home and even 2 a.m. meal deliveries for those late-night study sessions. Snaile Lockers has smart lockers for schools, colleges and universities in Alberta, British Columbia, Manitoba, Ontario, Prince Edward Island, Nova Scotia and Quebec.