September 6, 2019 by Jack Landau of urbantoronto.ca
The Greater Toronto Area's condominium and rental housing boom is occurring alongside another boom: as the brick and mortar retail landscape suffers from the rise of online shopping, parcel deliveries are skyrocketing. According to the Pitney Bowes Parcel Index, growth in parcel volumes nationwide has been increasing by the year, with 17% and 20% increases in 2016-2017 and 2017-2018 respectively. Similarly, e-commerce in Canada is expected to surpass traditional brick-and-mortar by 2020, accounting for 16% of retail sales according to Forbes and Statista.
The surge in both parcel volumes and new multi-unit residential buildings has created a perfect storm. Anyone living in a condo knows how many parcels are typically piling up near concierge desks these days. It has created a strong market for large parcel lockers that can meet the new demand, while reducing concierge staffing costs. Delivery problems can be even more pronounced at older buildings that lack front desks, resulting in residents getting missed delivery slips and instructions for off-site pickup, or worse, packages being left out in vulnerable places and possibly stolen.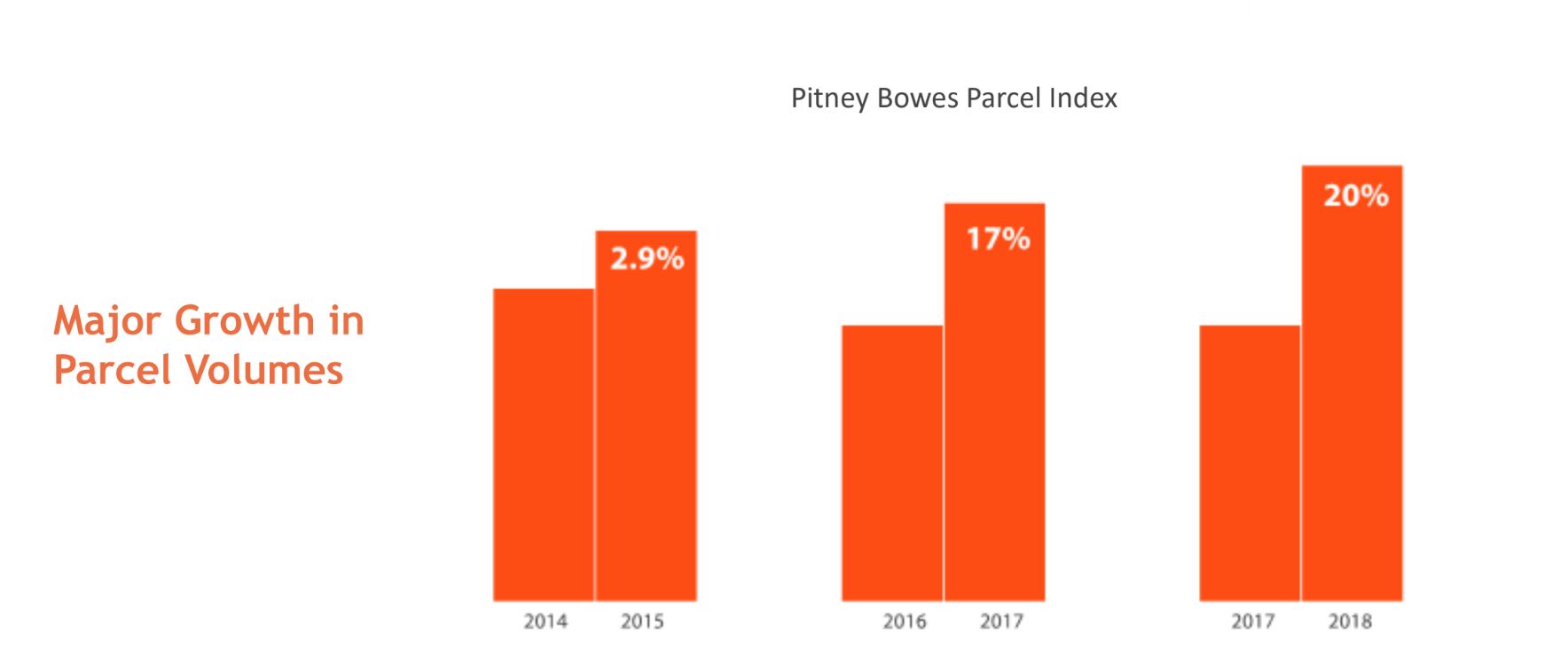 Parcel delivery increases in Canada, image courtesy of Snaile
While solutions like dedicated Canada Post parcel lockers have existed for some time, changes in the way people purchase everything from groceries to furniture have led to capacity issues for these parcel lockers. Several newer buildings are already addressing these shortfalls with dedicated parcel storage lockers installed by third parties, with developers noting the importance for residents of having more flexibility in both the size and timing of their parcel deliveries.
One company producing lockers for many developers is Snaile. They will have locker installations in over 70 sites across Canada by the end of the year, including buildings by developers Starlight Investments, KingSett Capital, Concert Properties, Cogir, InterRent REIT, and Oxford Properties.
In Toronto, Snaile's parcel lockers have become a popular feature at Concert Properties' 2013-completed Motion on Bay rental apartments, and are on the way for projects including 700 Bay from KingSett Capital and Lillian Park from Collecdev and Shiplake.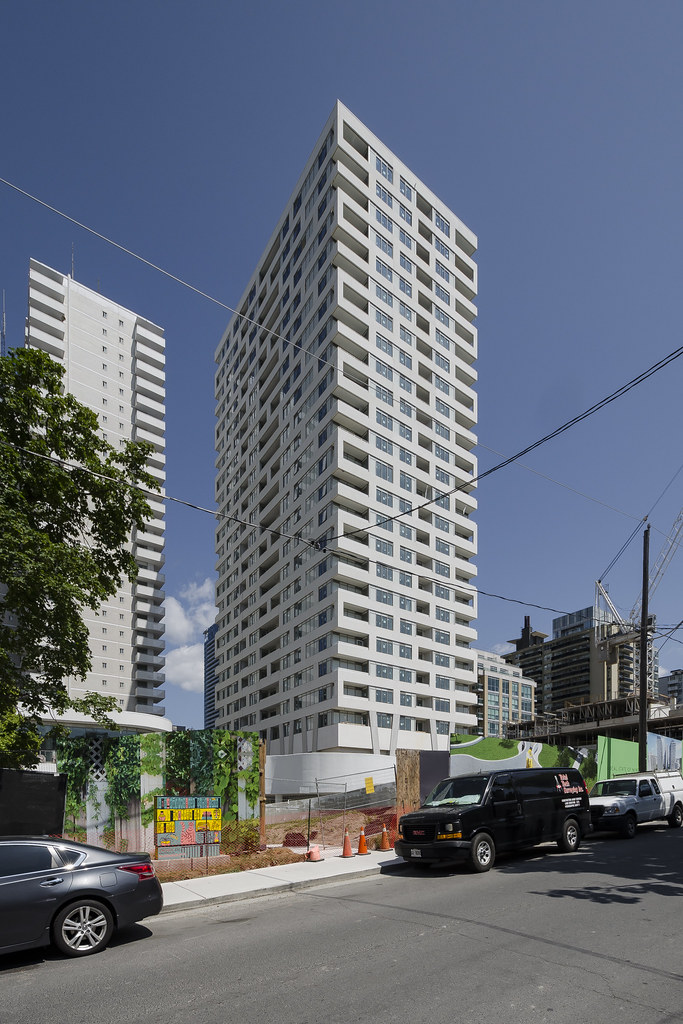 Lillian Park under construction, image by Forum contributor MafaldaBoy
Owners of some existing developments are also taking notice, converting space to accommodate the innovation. One such example is Concert Properties' Jazz, a rental tower at Church and Shuter which recently had its move-in/out room converted into a dual purpose moving and parcel storage room.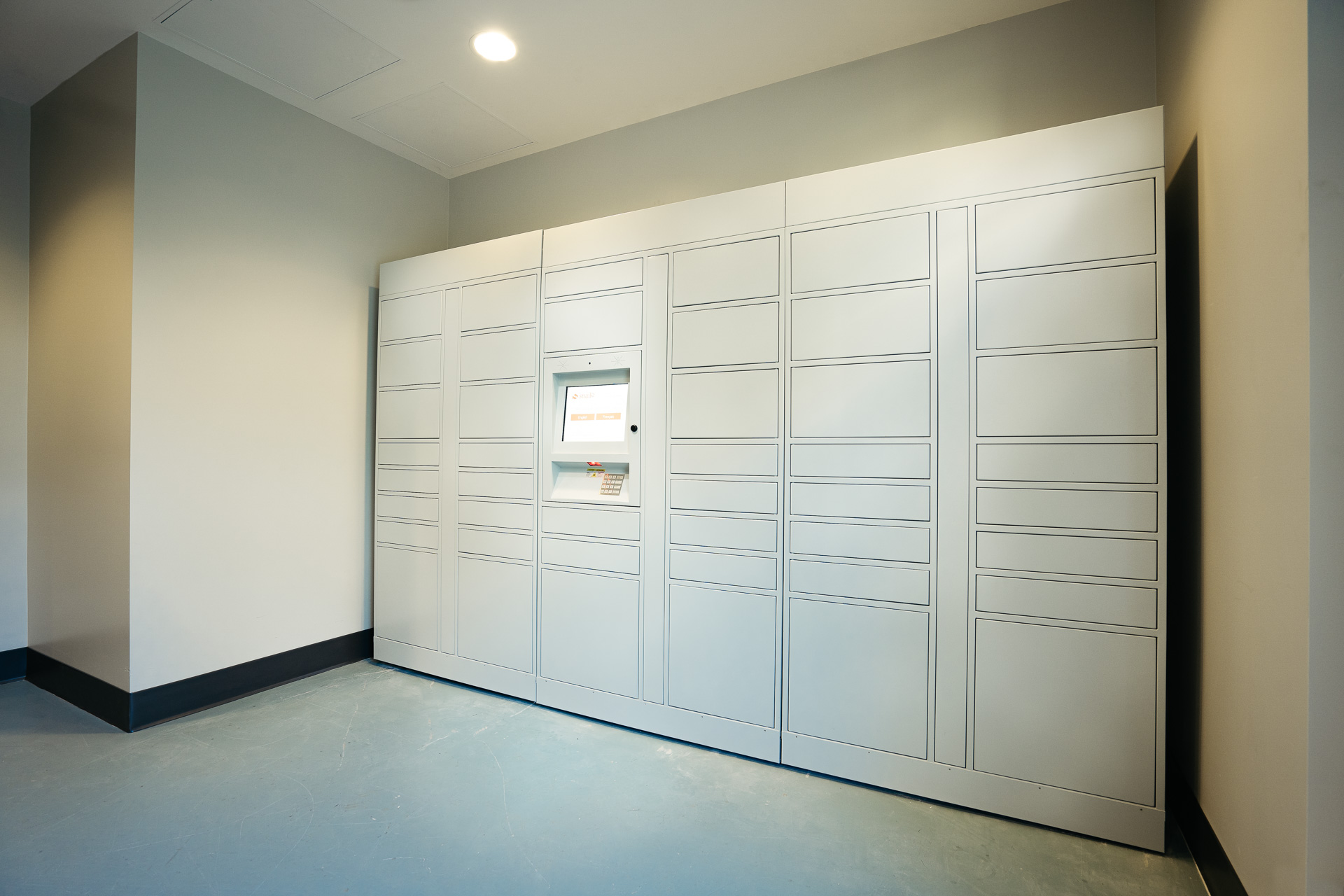 Parcel lockers at Jazz, image courtesy of Snaile
The vast majority of new buildings now have space for parcel delivery in their designs form day one, and we expect that soon all buildings will take this not account, while management of older buildings, both condos and rental buildings, scramble to adapt their space to handle their owners' and tenants' changing shopping habits.